Founded in 1923,
Seattle Goodwill
is a not-for-profit organization that has been an integral part of the community for 90 years. Driven by its mission of providing quality, effective employment training and basic education to individuals experiencing significant barriers to economic opportunity, Seattle Goodwill continues to help change people's lives for the better.
Data from Job Training and Education programs' year-end report is organized and presented in six comprehensive categories. For an audience of donors and volunteers, the goal is to make the capacity and impact of their contributions easily understood at a glance.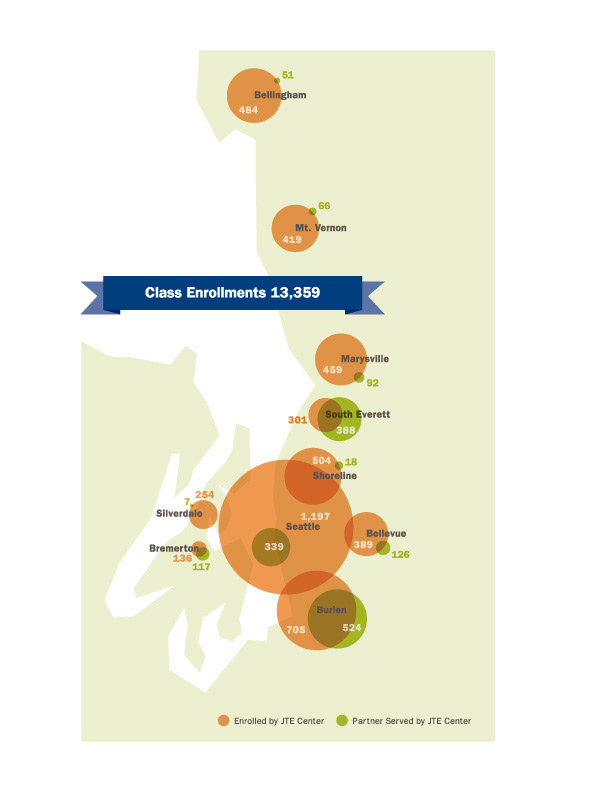 2011 Annual Report
The design adopts the concept of "
Goodwill
is many things to many people", and introduces the stories of three graduates from Job Training and Education programs. With lively infographics that complete the picture, this report is a thank you note to a community's generosity and support, and an affirmation of the organization's commitment to its mission.